Fishing Tour in Puerto Vallarta
Snook Mafia has the only and best snook fishing guides in Puerto Vallarta with more than 25 years of experience, with knowledge in different fishing equipment such as spining, bait casting and fly fishing. That will make you not only have a good day of fishing, but they will share knowledge about this activity and live the best experience in your fishing day.
Fishing is done on our 17ft and 18ft skiffs, perfect for this type of fishing and getting into the shallow areas of the river. Fishing sessions last between 5 and 6 hours depending on the conditions. In the morning it is done inside the river and at mid-morning we go out to the mouth and points near it. When the river levels drop, fishing is done in 4x4 vehicles, looking for sea bass in pits and certain points already known by our guides.

The fishing season in the river and mouth is from the end of October to the end of May or the beginning of June, depending on the start of the beginning of June.
 Although our main species is snook, we also fish for snapper, jacks, sawfish, skipjacks, leather jacks, ladyfish, different species of groupers and more species, the species vary depending on the months and the temperature of the water.

This type of fishing can be done with different modalities; spinning, bait casting and if fly fishing, we are the only company that has professional fly fishing guides in Puerto Vallarta, an experience that you have to live, we do not include fly fishing equipment, but we have it for rent at a cost of 50 USD that includes rods, reel, lines and fly.
Trip Includes:
Fishing equipment for spinig and baitcasting modality
Beverages
Backpack
Lunch
Skiff
Ice
Guide
Trip Excludes:
Lures
Tips for the guides
Fly fishing equipment (we have for rent)
Suggestions:
It is recommended to wear comfortable shoes, a long-sleeved shirt, polarized sunglasses and a hat.
In the season when the river descends, footwear that can get wet is recommended.
Max. two anglers per boat, although one angler per boat is recommended, and more when it comes to fly fishermen.
Tour Price
Contact us for price details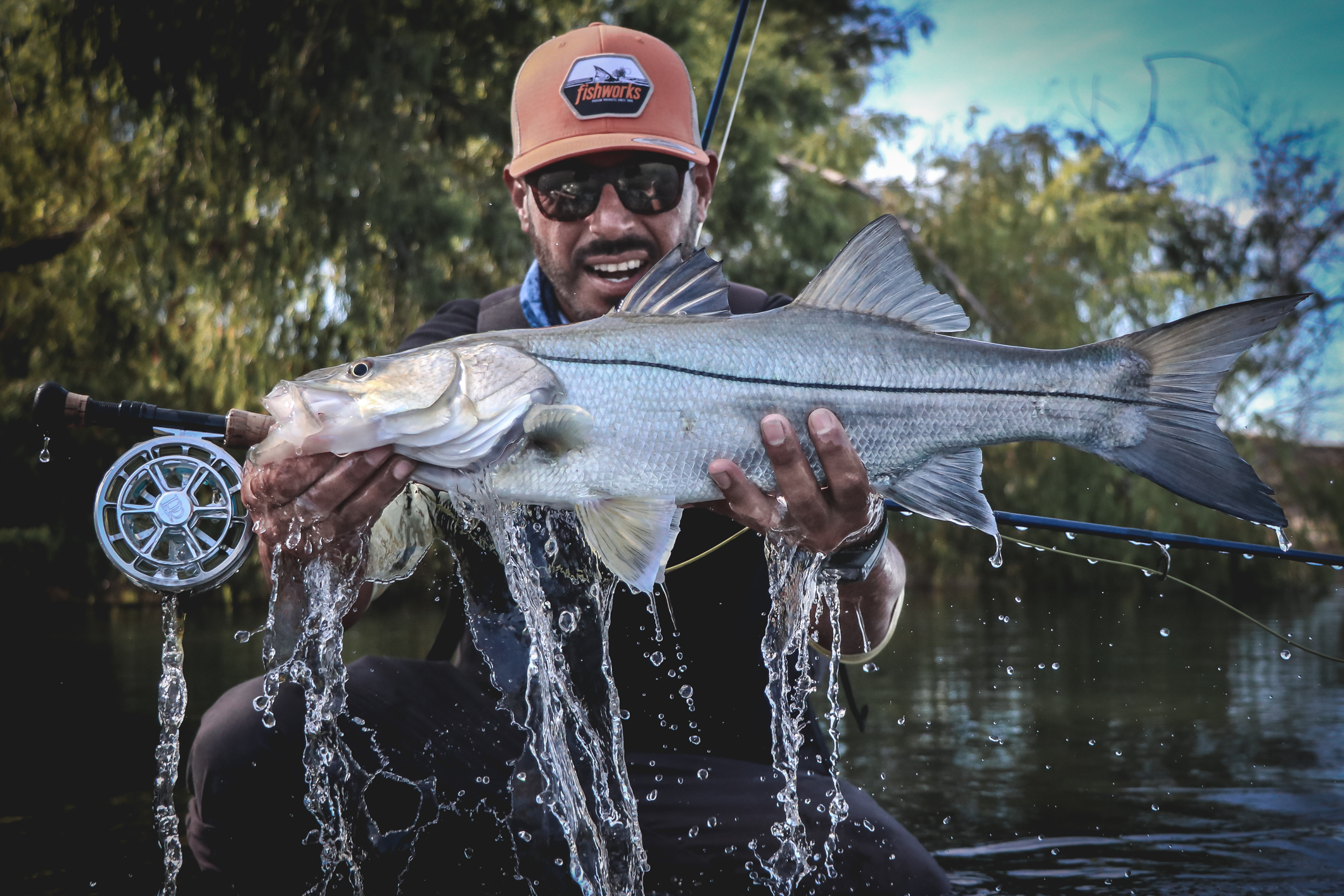 Reserve Now